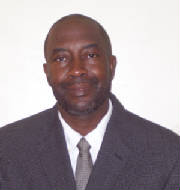 The author and publisher, Mike Ballard has been an enthusiast, student, competitor and instructor of the pugialist arts since the age of 9. His first interest was in professional wrestling, then boxing, judo, karate, kung fu and kickboxing. Mike was born and raised in Washington, DC where he currently resides. He received a Bachelor of Arts from Virginia Commonwealth University in 1977 and worked for the District Government for 19 years. In 1996, in addition to his full time job. He worked part time at Finley's Boxing Club, where he taught boxing and kickboxing to the general public.
In 1998, he left Finley's and the DC government to start his own facility; Capitol Kickboxing School in Temple Hills, Maryland. At Capitol Kickboxing School he had a variety of boxing, kickboxing and fitness programs. During the school's tenure of 1998 to 2002, Mike produced 10 boxing and kickboxing champions, all amateurs on the local, regional, national and international levels.
A Black Belt in Hung Gar Kung Fu and International Sports Sciences Association (ISSA) Certified Fitness Trainer, he also participated in boxing, football and track in the junior high and high school levels and won various awards in karate and kickboxing.