Hello Boxing Business Pros:
This site features the business side of the pugilistic arts. It contains articles on:
Boxing
Kickboxing
Mixed Martial Arts
Promotions
Management
Forums
Multimedia
Books by Amazon
And more news you can use.
Sincerely,
Mike Ballard, The Business of Boxing
JOKE CORNER
LAWN MOWER
Wife: I'm happy to see that the neighbors finally returned our lawn mower before they moved. They certainly had it long enough.
Husband: Our lawn mower? I just bought it ar the garage sale they're having!
BOXING GLOVES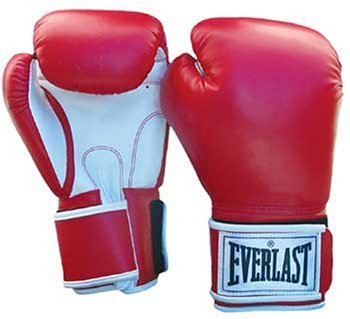 Everlast Boxing Gloves
NEW-THE BUSINESS OF BOXING SUPERSTORE
The Business of Boxing is proud to announce its new SuperStore! The best merchandise in boxing, wresting, martial arts and the National Football League (NFL). Over 1,400 items from the best companies in the business, such as Ringside, Everlast, Fairtex and more. Everything from apparel to equipment. Low , low prices! Click the boxing gloves to enter the store!
WE WOULD LIKE TO KNOW WHAT TOPICS YOU WOULD LIKE TO SEE ON THIS WEBSITE! CLICK HERE TO LET US KNOW!Contact